JOURNEY X JIAN BO SHUI KUEH
Sep 30,2023 | Kai Jie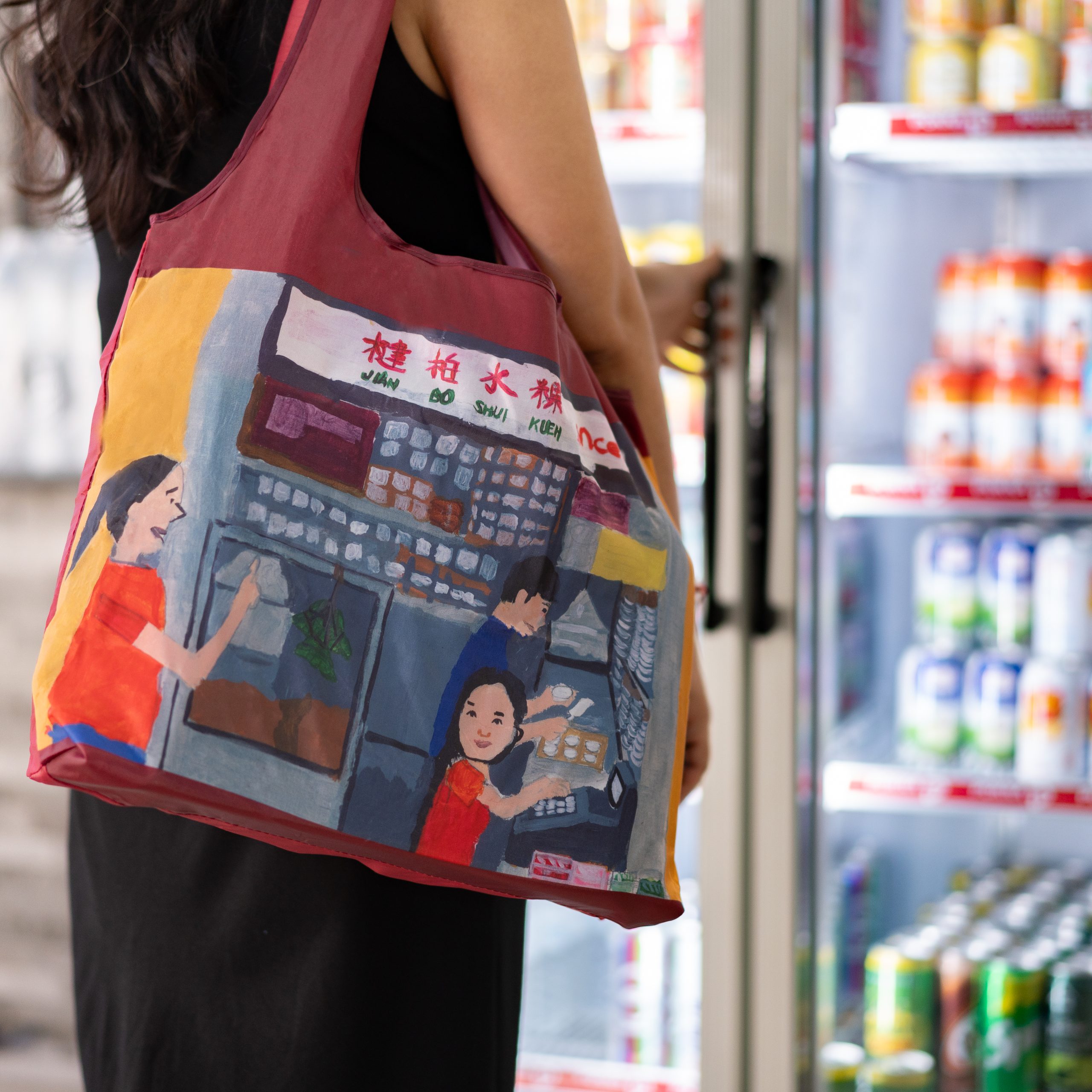 Singapore's hawker culture is a celebration of heritage, people and food. It is unique and inclusive for everyone to enjoy hearty, comfort food. As part of Jian Bo Shui Kueh's 65th anniversary celebrations, we explored using unique art expressions to present shui kueh and the vibrant hawker culture.
Through the meaningful collaboration between Jian Bo Shui Kueh and JOURNEY, the special artists are able to use
their creative lens to express their interpretation of shui kueh and the vibrant hawker culture. Shennie's artwork was selected to be repurposed onto recyclable carrier bags that provide a functional and reliable
alternative to single-use plastic bag.
These bags will be sold on JOURNEY's online platform and Jian Bo Shui Kueh retail outlets islandwide at S$6.50 each. Get yours here.
Comment